Daiko Advertising Inc.
Enjoy Japanese SAKE with an interactive lighting entertainment device.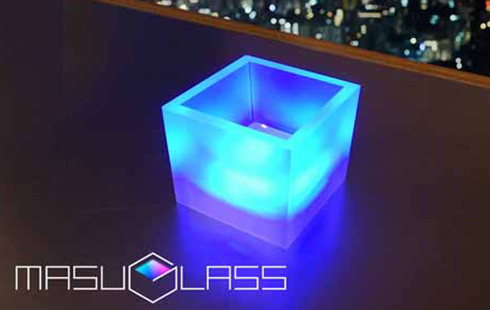 "Masu" of "MASU GLASS" means a wooden cup with a square shape used in Japan. In Japan it has been considered fashionable to drink sake in "Masu" since ancient times. "Masu" itself has been regarded as a symbol of good luck.

MASS GLASS glows when you pour Japanese SAKE and give a toast with the MASU GLASS which is made of glass and we developed.
MASU GLASS also responds to the BGM of the bar and glows in various patterns.
The lighting patterns and experiences propagate to the other drinkers.
MASU GLASS is a new tool to enjoy Japanese SAKE with friends, family members, and colleagues.
MASU GLASS Project Development Team Introduction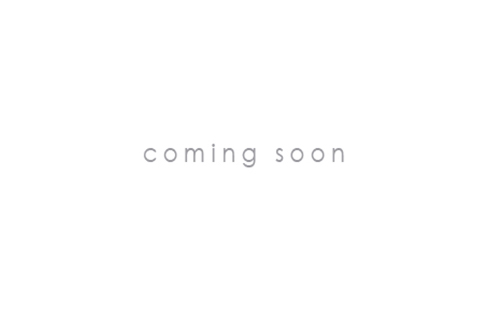 Yume Cloud Inc., which uses sensor technology to provide IoT solutions for entertainment, and Daiko Advertising Inc., a full-service advertising agency, have jointly launched the MASU GLASS project.
In recent years, the SAKE market in the US has grown steadily. The number of large events promoting SAKE, restaurants /supermarkets serving and selling SAKE, and local SAKE producers have been increasing. In addition, through the UNESCO World Heritage Site of Japanese cuisine, the interest in Japanese culture has also been growing.
With the use of new technologies, we are aiming to promote and expand new ways of drinking and enjoying SAKE to the world, along with Japanese food culture.
"Discover new value" - Daiko Advertising Inc. × Yume Cloud Inc. Introduction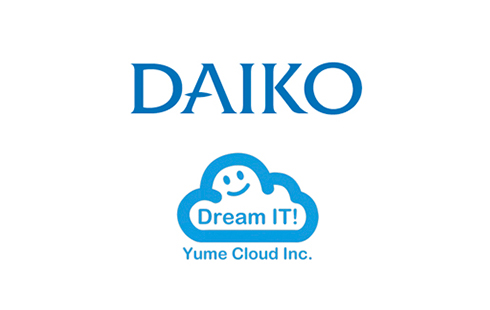 Daiko Advertising Inc..: "Only excellent ideas enable the strongest communication ..." – this is the origin of our corporate activities.
"Ideas win" was born from here. Our philosophy is "the creation of ideas that move people's mind" and "the idea brings success to clients and benefits to consumers".
Yume Cloud Inc.: A startup company specializing in sensor technology and entertainment IoT.
By detecting physical movement and sound, the company's technology produces playful visual effects.