FUJI MEDICAL INSTRUMENTS MFG. CO., LTD.
The GANSO filter has cleared Japanese strict regulatory approval and obtained a patent.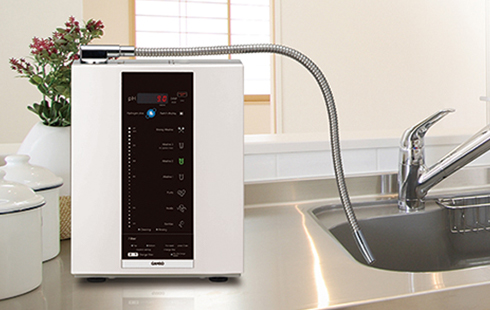 The GANSO Ionized Water Generator has the following three features: 1) One of the best three sales performers in Japan, 2) Performance that has cleared strict pharmaceutical regulatory approval, 3) High-efficiency electrolytic cell with Japanese patent certification.
Fuji Medical Instruments Mfg. Co., Ltd. started focusing on the general household use of medical ionized water earlier than other companies, and for over 30 years, it has been commercializing ionized water for home use.
All our products sold during the period have cleared the Japan Food and Drug Administration (JFDA) certification, i.e., Japan's strict certification for medicine. The continuous use of these products has been found to be effective for the mitigation of indigestion, chronic diarrhea, etc. Although usual ionized water generators discard 250 ml of water out of 1000 ml, our latest model with its patented technology can reduce the amount of discarded water to 50 ml out of 1000 ml.
The GANSO exhibition team is looking for a reseller.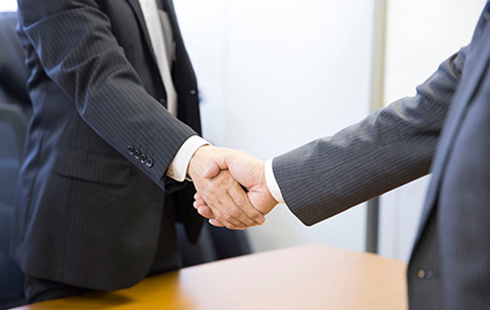 We would like to start selling this model with confidence in the United States in 2018 and we already have a system to offer products starting in Los Angeles.
The American Alkaline Water Ionizer market is growing strongly and is expected to continue to keep growing until 2021.
In fact, ionized water originated in Japan. The research period was long and ionized water ionizers are constantly improving. For many years, we have been performing research on ionized water and now, we are now looking for a partner that can offer this product with confidence throughout America.
Fuji Medical Instruments Mfg. Co., Ltd. is a Japanese company that manufactures and sells health and beauty equipment.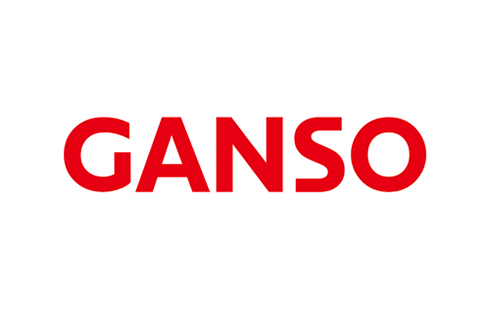 Quality excellence is our base line. Professionals in each department, including R & D, manufacturing, and sales staff members conduct research on a daily basis and gather information to be linked to new product development.
Our products need a prominent level of expertise, and we have established one-to-one marketing with our motto to understand each and every customer as well as our products. More than anything else, our system that captures customer needs as quickly as possible and feeds them back to our product planning creates the unique quality of the products of Fuji Medical Instruments Mfg. Co., Ltd. We want to develop products in response to each customer's desire.
This flexible system is our driving force that creates a number of hot sellers and opens our future.