Scentee Japan Inc.
AI suggest your favorite scent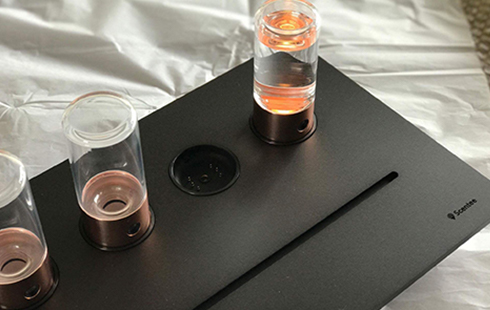 Scentee Machina ", a new product of Scentee Japan Inc., which has been manufacturing the device" Scentee Balloon "which is a topic in the world that can smell with smartphone.

It connect with smartphones and the Internet, realize an interactive next generation scent experience that allows you to select and control multiple scents, such as timers and on / off, which could not be realized with conventional mechanical diffusers or stick type diffusers. AI (artificial intelligence) installed in the cloud learns the smell of your preference and makes suggestions.

The device fragrance of "Scentee Machina" developed by interior design using device design made with black alumite and developed by the skilled puffmers committed to you, will change your life to a fine upscale everyday I will.
Control and select your favorite scent by smartphone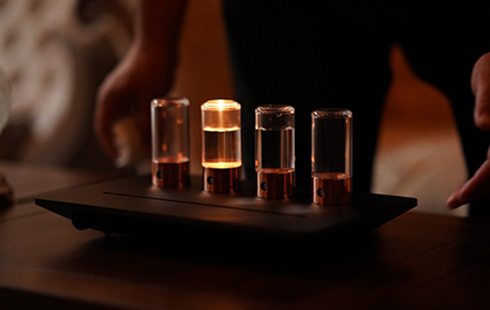 "Scentee Machina" is designed based on fluid dynamics so that scents reach every corner of the room with optimum strength. Also, unlike conventional diffusers that scent one kind of scent, you can enjoy the fragrance that matches your preference from the four types of scents.

Since it is connected with the Internet, it is not only to set a scent to wake up in the morning, but also to access from smartphone when going out, prepare the scent of your room before going home, according to guests' preferences of you and guests You can also change scents and set them.

"Scentee Machina" is the world's first breakthrough device to make interactive enjoyment of fragrance, which could not be done with conventional diffusers.