Yukai Engineering Inc.
A Taled Cushion "Qoobo"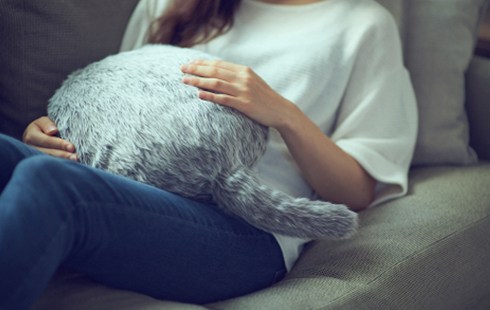 Qoobo is a therapeutic robot in the form of a cushion with a tail.
When caressed, it waves gently. When rubbed, it swings playfully. And, it occasionally wags just to say hello.
It's comforting communication that warms your heart the way animals do.
Begin your "tail therapy" today and wrap yourself with fuzzy love.

http://qoobo.info/
A Voice Recognition Robot "BOCCO"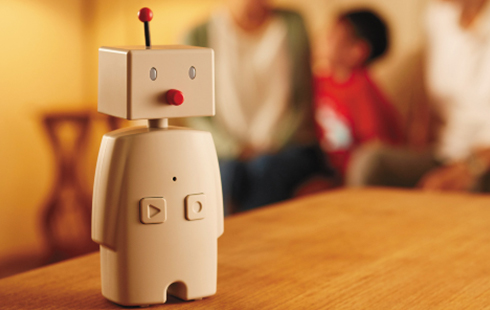 BOCCO watches over your seniors or children at home when you cannot be there. The BOCCO app on your phone makes it easy for you to exchange messages with them.
In addition, you can say certain "trigger words" to prompt BOCCO to perform tasks without ever touching the robot.

http://www.bocco.me/